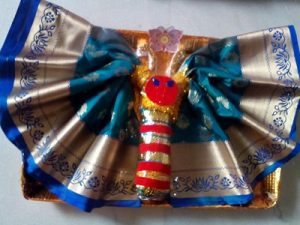 Tattwa Decoration
we design and decorate the Totto/Tatwa or gifts to be given to either the Groom & his family or the Bride and her family at Bengali Weddings which is popularly coined the term " Totto / Tatwa decoration in Bengali's…However, for any wedding occasions the designing and decoration of the gifts is done by us.Our designs or decorations are based on various contemporary and themes to traditional ones.Our decorations start with a modest price Any place in Kolkata.
---
Doll Making
Here are a lot of cloth dolls and stuffed toys. I show you my knowledge and technique about making. You will learn by yourself how to make a doll or plush.
---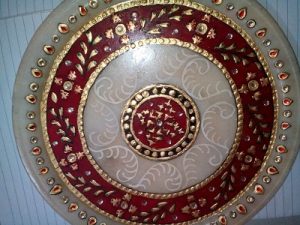 Marble Meenakari Works
Meenakars belong to the Sonaror Sohail caste of Kshatriyas and identify themselves with the name of Meenakar or Verma. This is a hereditary craft and it is rare that outsiders are allowed to acquire any knowledge of their craft. The process followed is long drawn and complex in which a single piece of Meena may pass through many expert hands before being completed.Meenakari is not just confined to traditional Jewellery but diversifies into more modern products, often with a copper base, including bowls, ashtrays, key chains, vases, spoons, figures of deities, and wall pieces. It is a great work for any kinds of vase of marble things.
---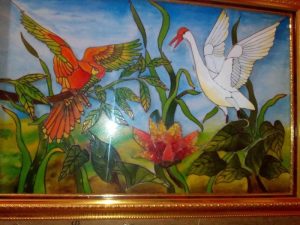 3D paintings
As the name suggests, these are the paintings made up of 3D objects to give you a perception of depths within the painting. For more details and collections
---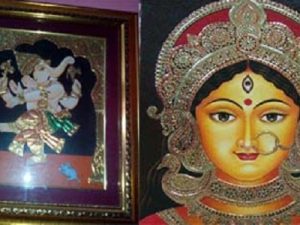 Tanjore Painting
The history of Tanjore Paintings dates back to Marathas invasion of south India during 16th century. Tanjore paintings are known for rich color, surface richness and compact Composition. And high durable glow can be obtained in these paintings. Paintings are adorned with rich semiprecious stones, glass pieces and gold that add colour to the surrounding. To add 3d effect painters use limestone on binging. Themes of most of the paintings are Hindu god and goddesses and saints. The paintings are made on wood and cloth made canvass. Paintings come in three finishes classic, embossed, and unique. Frame enhance beauty of painting .It protects paintings from insects and Termites. High quality 22-carat gold foil is used to ensure that it lasts for generations.
---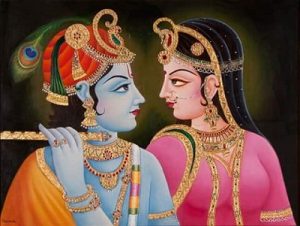 Vrindavan Paintings
This website is an exhibition of art by Vrindavan Das displaying the sweet pastimes of Radha and Krishna in Vraja..
---
Mirror Paintings
Mirrors and reflections are enormously important in art, and so common a theme, that you should keep an eye out for them: they will help explain the work's underlying meaning. Here's why. The mind has been likened to a mirror for as long as humans have written, painted, sculpted, etched and composed poetry. The Greek root for Plato's word idea, eidos, literally means not just image or likeness but an image reflected in water or mirror.1 Even in English, minds reflect and speculate
---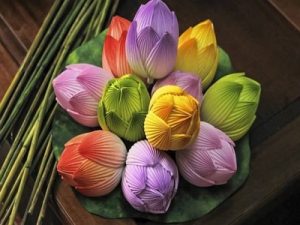 Flower Making
This section teaches you to make Flowers artificially. Beautiful creations can be made with materials like different types of paper, beads, plastic wires, cloth, stockings and others. The projects explain the process step by step, the materials required and a picture gallery for your reference
---
---